Why Choose Online Counseling?
The days of going into a therapist's office and laying on their couch are slowly becoming a thing of the past. As working with a therapist online only continues to grow in popularity, Texas Online Counseling is proud to offer the online counseling services you need. We are also here to explain not only the benefits of teletherapy but also the difference in the results. Find out more, and start feeling better with Texas Online Counseling today.

1. Set Up A Consultation
A remote consultation is how you'll meet us (and vice versa). We'll go over things such as your concerns, goals, and any specific needs you have.

2. Find A Good Spot
Get comfy! Just make sure you're in a spot without distractions, that also allows you to stay engaged.

3. Talk It Out
Just like an in-person therapy session, we'll listen to what's on your mind and ask guiding questions as necessary.

4. Schedule Next One
Whether it's a week or month down the road, we'll find a time to meet next and help you continue with your progress.
The Advantages To Online Therapy

Comfort
You don't have to rush to an office across town after work or force yourself off the couch when you're dealing with a depressive episode. All you need to do is have a laptop or phone ready, and come as you are. From wearing what you want to choosing a location that works best for you, talking to a therapist online is much more comfortable than going somewhere in person. Whether you want to have your appointment outside or do it from the comfort of your bed, our team of therapists can help you from anywhere you are comfortable.

Consistency
Have a work trip coming up or feeling worried about spending a week with your mom without any support? Texas Online Counseling is incredible because we can help you stay consistent in your progress, even when you're not in the same location as your therapist. You can schedule an appointment for whenever it works with your (and your therapist's) schedule, as long as you're able to find a quiet room without distractions.

Connected
A powerful question or message from your therapist carries just as much weight when meeting online with Skype or a Zoom call. Once you have a connection with a person, you don't need to be in the same room for there to be an impact. As one person who does online counseling says, "It's more important to me to get support from someone I trust and connect with than to find someone geographically close to me."

Flexibility
Our online therapists in Texas are extremely flexible. You don't have to drive out to our office and deal with rush hour traffic, and you don't have to feel like you need to get dressed up to be out in public. Working with a therapist online puts so much more control and flexibility into your hands, and can tremendously help your progress as a whole.

Accessibility
Texas is huge! If you're at least an hour away from the nearest therapist you could truly connect with, you can have a much more accessible (and meaningful) experience by working with a therapist online. Everyone should have access to counseling. Everyone should easily be able to get the help they need. Texas Online Counseling makes this possible.

Results
Online therapy isn't just effective — it's better. A study from the Center for Connected Health Policy showed that "contracting with an off-site telemedicine-based collaborative care team can yield better outcomes than implementing practice-based collaborative care with locally available staff."
The same study showed "greater reductions in severity over time for patients in [a] telemedicine-based group." Online counseling lessens the severity of mental health symptoms over time, as well as yields better outcomes as a whole when compared to in-person sessions.
"Contracting With An Off-Site Telemedicine-Based Collaborative Team Care Can Yield Better Outcomes Than Implementing Practice-Based Collaborative Care With Locally Available Staff."
- The Center for Connected Health
What Makes Online Therapy Different Than In-Person Therapy?
The main difference between online and in-person therapy is the location. That being said, there are a few other key components that differ as well:
In-person therapy usually costs more because the therapist has overhead costs. Those overhead costs include things like office rent and utilities. Online therapy can be cheaper because the therapist doesn't have these same costs.
In-person therapy can be more inconvenient because you have to travel to the therapist's office for the appointment and then home after. Online therapy might be more convenient for you because you can have sessions at better times like in the middle of the day or at night. Another bonus of online therapy is that there usually are no geographical restrictions, but this does depend on where you live.
Another benefit of in-person therapy is that it can feel more "official" than online therapy because it takes place in an actual office. Online therapy might feel more informal because it can happen anywhere you are like in your bedroom or at the park.
In-person therapy can also be more intimate because you are in the same room as your therapist. However, online therapy might feel less intimate because you're not face-to-face with your therapist.
Both online and in-person therapy have their own advantages. At Texas Online Counseling, we are here for all of your online counseling needs because we know that being able to stay within the safe and comfortable environment of your home is important and it allows you lots of flexibility while still getting the help you need.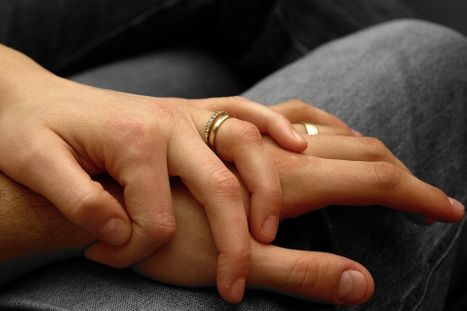 Who Our Online Therapists Can Help
When it comes to therapy, everyone can benefit from it. Here are just some of the specific conditions that our online therapists can address:
Don't see your specific concern or issue on this list? Call our team today and we can tell you if one of our online therapists can help and has experience with that concern or issue. If we can't help you find the right online therapist, we'll refer you to someone who can provide you with the help you need.
We also provide:
Is Online Therapy Right For Me?
Many people think that online therapy (or therapy in general) won't help them. The reality is that most people will greatly benefit from talking to a therapist online. But in case you're still on the fence, here are a few examples of when online therapy is your best option.
If It Helps With Your Mental Health Status And/Or Mental Illness.
If anxiety or depression has you unable to leave your house, online counseling is a much better option than skipping out on your session altogether. If you're in the middle of a panic attack, driving to get to an appointment should be the last thing on your mind. For anyone who struggles with the idea of going into a therapist's office, online therapy is a great solution. It's not taking the easy way out or shorting you on your progress — it's one of the many reasons why online counseling is more effective than in-person sessions.
If You're Struggling To Connect With A Therapist In Your Area.
As we mentioned earlier, Texas is enormous. Our online therapists work with countless people, solely because it's more convenient than having to drive hours and hours to get to the nearest counselor. You shouldn't have to sacrifice a meaningful connection with a therapist — not to mention, a connection that helps you grow — simply because there's no one close to you.
Similarly, some therapists in some areas reflect the values of their location. If you're worried that the therapy options (if any) in your area are not going to best serve you, online therapy is a great solution.
If You're Busy.
To be honest, who isn't busy? It can be quite the challenge to fit another appointment onto your schedule, but this becomes so much easier when you can meet with someone in your home. While some people might enjoy getting to go see someone in person, you can meet with an online Texas therapist wherever there's service and you feel comfortable. Your office after hours, a private room at a library, the comfort of your living room — the flexibility of online therapy is a definite advantage.
If You Need Help On Location.
Want to keep up with your therapist while you're on vacation? Worried about losing your cool when spending time with your extended family? Nervous that you'll have an anxiety attack at the airport? Talking to a therapist online means it's so much easier to connect and feel supported and in control, even when you're not in the same location as your therapist. It's a huge convenience that many people have greatly appreciated, and for good reason!
If You Want To Get Better.
Talking to a therapist online is proven to make a difference. Life is tough and full of stressors. Everyone deserves to live a life that brings them happiness and joy, and when working through issues with a therapist online, this becomes all the more attainable. Your online therapist is there to help you feel better and help get back to the things that will help bring you happiness and joy.
Texas Online Counseling is your number one choice for online therapy. We have been working with patients for years and have the experience to help you with your concerns and achieve your goals with quality therapy sessions. Reach out to us to try it firsthand, and set up your consultation with our online therapists today. We look forward to hearing from you, and most importantly, we look forward to helping you get to where you want to be. When it comes to therapy at Texas Online Counseling, we use attachment theories and styles as our main approach. We also use a combination of Gestalt and solution-focused theories to better help you. We believe in using these theories as they are implemented within all of the support you are given. Our therapists will help you move forward and focus on the present so you can continue to grow and get better. Your treatment will include solutions and tools for you to use even outside therapy or even when you have completed your desired amount of treatment. These will be beneficial both inside and outside of therapy so you can continue to grow and continue your normal life outside of treatment. If you're suffering from anxiety, depression, anger issues, or are simply needing to talk, we're here to help. Our team has experience with a variety of issues and you can trust that we will help provide you with the support and help you need. When you are ready to get started or need to talk, call us today.
Schedule an Appointment Today