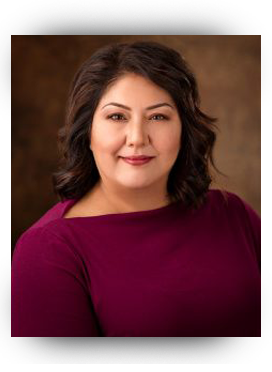 Michelle Inauen MA., LPC & MFT - Owner/Counselor
Backed by years of extensive experience and education in a variety of counseling and therapy modalities, Michelle Inauen offers individuals and couples access to judgment-free talk online therapy sessions. Driven by a passion to encourage mental and emotional healing and growth, Texas Online Counseling provides an outlet for people who have been traumatized by life's negative events.
Understanding that people often need the simple release of having someone to talk to, though they lack the ability to appropriately express their emotions, Michelle works to foster a personal relationship with each client. With a goal of removing mental and emotional blocks that limit one's abilities, Michelle uses creative talk therapy techniques in a sensitive, supportive environment.
As an online therapist with years of patient-care experience, Michelle Inauen LPC & LMFT, Michelle's extensive qualifications and specialties include:
Master of Arts in Professional Counseling,
Licensed Professional Counselor
Licensed Marriage Family Therapist
Emotional Transformation Therapy
Ages 18+
After years of experience working in a variety of environments including hospitals, schools, outpatient care, and private practice, Michelle Inauen is skilled in men's issues, couples, depression, anxiety and stress, and anger management.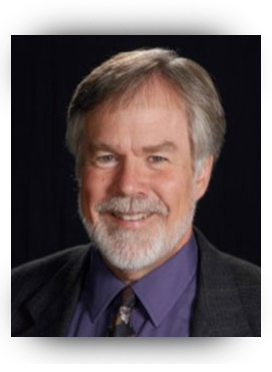 Eric Rothe, MA., LPC, LCDC - Counselor
We are all in an important time of change in our world and are finding ourselves doing so many more things by computer. Whether having Zoom meetings, or with Facebook Live, or with meeting in sessions with Texas Online Counseling, we are carrying on so many important activities on our computers and phones. With all of this change, it may come with the challenge of making adjustments. As a counselor, Eric enjoys encouraging clients and helping them to be resilient and to thrive in living–even when times are filled with questions and difficulty.
Eric has lived in Texas since 1981 and has seen so many things grow and improve, while also becoming increasingly complex. He has lived in this dynamic setting, by participating in the regular parts of living–going to school, finding a partner and marrying, adopting a child, and exploring the worlds of work, family, and play. Eric has enjoyed three careers with related moves to several places in the North Texas area. From the metroplex, to the country, and to small towns, he has found that life in this area bustles with excitement and energy. Through it all, Eric has experienced both the joys and the sorrows that make up the details of living for all of us. There have been gains and losses, accomplishments and failures, celebrations and griefs. He has experienced so much, and now is excited to help others through some of the same kind of changes, growth, and challenges.
When he's not doing counseling, Eric enjoys spending time with his family, with his border collie Ranger, and with his horses and cattle. Eric reads a lot and really likes to relax and take it easy when he can. He loves to play Irish music and dreams of a time that he can return to the Emerald Island for another vacation and adventure. Eric loves to hike, but is really slowing down with the oncoming Texas heat!
Substance Abuse
Spiritual Abuse
Adults and seniors
Anxiety
Trauma
Grief
Spirituality
Caregiver Wellness
Clinical Hypnosis- military families and veterans
Certified in Clinical Trauma
Ages 18+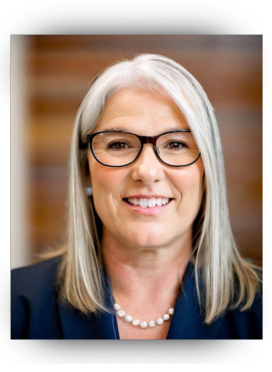 Michelle Blank MA., LPC-S - Counselor
Michelle Blank, MA, LPC specializes in severe anxiety and trauma. Michelle has experience working in community mental health and treatment facilities. She has experience working with both groups and individuals. She also has experience treating depression and self-esteem issues.
Michelle Blank was certified in Cognitive Behavior Therapy by the University of Pennsylvania.
Michelle Blank is a certified Cognitive Processing Therapy provider, which is specific for PTSD. She has night and weekend hours available because she understands that we are busy and are limited on time. The work Michelle does is intensive and healing. If you are ready to do some digging and hard work she is the therapist for you.
Michelle is offering Supervision to LPC-Interns.
Master of Arts in Professional Counseling
Certified in Cognitive Behavior Therapy
Certified Cognitive Processing Therapy provider
Night and Weekend hours available
Ages 18+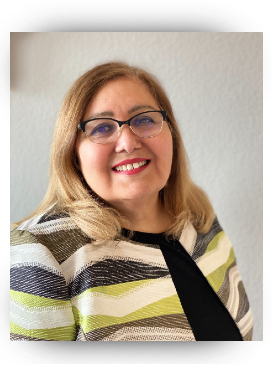 Patricia Keaton MA., LPC - Counselor
Patricia graduated from Texas Woman's University in Denton, TX in May 1980 and received a Bachelor of Social Work (licensed as an LSW/LBSW from 1988 – 2019). In May 1997, she graduated from Amber University (now Amberton University) and received her Master of Arts Degree in Counseling (Licensed Professional Counselor from 2010 – 2021) (will renew in June 2021).
Patricia began her career on August 4, 1980, at the Dallas Police Department in the Social Services Unit of the Community Services Division. She was responsible for responding to the referrals from Police Officers for families with problems that included: domestic violence, juvenile issues, elderly, mental health, neighborhood problems, and any other issues that were not criminal but needed assistance. They made assessments and provided short-term counseling and referred to appropriate agencies.
In 1988 – 1996, Patricia was assigned to the Northwest Patrol Station and worked out of the Maple Police Storefront in the community to help families in low-income/high crime areas of the city of Dallas. During that time, she worked closely with the residents of this community and helped develop programs for the neighborhood along with the YMCA. Patricia supervised volunteers and assisted with needs in the targeted neighborhood.
In 1996, Patricia was promoted to the Crimes Against Persons Division and started the Victim Services Unit for the Dallas Police Department. During her time in this division (CAPERS), she learned about all types of violent crimes and how to provide assistance to the victims/survivors of violent crimes including Sexual Assaults, Homicide survivors, Aggravated Assaults, Robbery Victims, and Domestic Violence survivors. Patricia also wrote a VOCA (Victims of Crime ACT) grant to hire a full-time advocate and a part-time advocate. She supervised the advocates and volunteers along with several college interns working on their degrees in Social Work, Psychology, and counseling. Patricia developed and provided training for the recruits at the Police Academy on Crime Victims' Rights, Texas Crime Victims Compensation, Awareness and Sensitivity, and about Victim Services. She worked in the Crimes Against Persons Division until she retired in August 2017.
A week before Patricia retired from the Dallas Police Department, she started a part-time job as a Counselor with The Counseling Place in Richardson, Texas. Her primary duties were to work with Spanish Speaking clients who were experiencing, trauma, anxiety, depression, sexual assaults, and general family/marital problems. Patricia worked from August 2017 until September 2019 when she did not renew my contract due to financial difficulties of the agency.
SKILLS AND SPECIALIZED TRAINING
Thought Field Therapy
Critical Incident Stress Management
Eye Movement Desensitization and Reprocessing
Trauma and Life Transitions.
Bilingual in English and Spanish
Ages 18+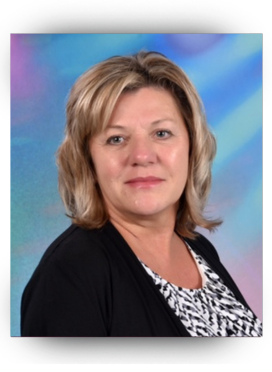 Nancy K Blum MS, LPC-S, CRC, CCM - Counselor
Nancy Blum is a driven leader in the Mental Health and Substance communities where she uses her education and background to promote recovery. Nancy Blum has a Master of Science in Psychology and Rehabilitation Nancy holds a Bachelor of Science from the University of North Texas, Denton Texas, and an Associate of Art from Navarro College Corsicana Texas.
Nancy Blum is a Licensed Professional Counselor and Supervisor, Certified Rehabilitation Counselor, and Certified Clinical Case Manager. In her role as a counselor, Nancy enjoys working with all ages of youth, teens, and families with the focus areas in anxiety, depression, grief, anger management issues, self-management, or trouble adjusting to lifestyle changes as well as substance use challenges. Nancy has been in the counseling field for over 20 years and believes all have the ability to grow and make positive changes in our lives.
Nancy Blum's lifelong passion for people has provided her with the experience of working with many populations in a variety of settings. Nancy's theoretical approach to counseling includes Person-Centered therapy, Cognitive Behavioral Therapy (CBT), and other approaches. Nancy regularly attends National and local trainings for Substance Use, Mental Health, and Suicide Prevention to ensure she is current on developing trends and support for these areas of need. When Nancy is not working you will find her spending time with family, volunteering, kayaking, and working in her garden.
Nancy is offering Supervision to LPC-Interns.
Nancy specializes in the following areas:
Anxiety

Depression

Grief

Anger Management

Self-Management and Lifestyle Changes

Substance Abuse

Individual, Group and Family Therapy

Ages 13+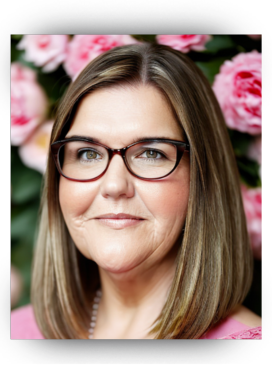 Sara Vercher LMSW | Supervised By Mary Lynn Marinucci, LCSW-S
Sara has over 15 years of experience working within the education system with adults and children. She has supported adults and students in classroom management, student behavioral health skill-building, and providing training for adults in positive behavioral systems so adults and children feel moments of success. She has also worked extensively in supporting mental health systems for kids in schools and home environments.
Sara is certified in Love and Logic Parenting and as a mindfulness-informed professional (CMIP). She leans heavily into building social, executive functioning, and self-regulation skills in children and adults. Her strengths lie in supporting people as they process and cope with the stress of everyday life, parents supporting children with high behavioral needs, and creating positive parenting skills and systems, ADHD, ADD, depression, substance use and abuse, anxiety, LGBTQIA+ challenges, specifically related to transitioning. Her goal is to help bring knowledge and self-understanding to each individual through listening, learning, and teaching.
Sara uses trauma-focused cognitive behavioral therapy (TF-CBT), and dialectical behavioral therapy (DBT) to support clients' journeys. She is person-centered and uses strength-based practices to promote individual self-awareness and growth. Early childhood traumas have a large influence on our adult selves. Sara will work to create a collaborative environment that supports safety, problem-solving, and goal-setting for each person she works with.
She understands the demands of life and will work to see you at your convenience. She is available during the week, as well as evenings and weekends. Please feel free to contact Sara by phone, email, or schedule a direct appointment.
Sara Vercher specializes in the following areas:
Anxiety

Positive Parenting

Addiction and Codependency

Communication Issues

ADHD/ADD coping

Depression

Gender Identification and transition support

LGBTQIA+

Life Coaching

Positive Relationships and boundary-setting

School Issues

Stress

Ages 18+

Schedule your initial, free 30-minute session today and discover your own path to mental and emotional wellness.