Therapists Specializing In Couples and Individual Therapy
The staff at Texas Online Counseling wants to provide a safe and comfortable environment for you to talk about any issue you may be facing. While getting started may be hard, we strive to make it as simple as possible, so we can begin helping you create a path toward healing. From relationship issues to depression, a therapist can provide insight, advice, and guidance.
Our Therapists Can Help With:
The Advantages To Online Therapy

Comfort
You don't have to rush to an office across town after work or force yourself off the couch when you're dealing with a depressive episode. Have a laptop and phone ready, and come as you are. From wearing what you want to choosing a location that works best for you, talking to a therapist online is much more comfortable than going somewhere in person.

Consistency
Have a work trip coming up or feeling worried about spending a week with your mom without any support? Online counseling is incredible because it can help you stay consistent in your progress, even when you're not in the same location as your therapist. You can schedule an appointment for whenever it works with your (and your therapist's) schedule, as long as you're able to find a quiet room without distractions.

Connected
A powerful question or message from your therapist carries just as much weight when meeting online with Skype or a Zoom call. Once you have a connection with a person, you don't need to be in the same room for there to be an impact. As one person who does online counseling says, "It's more important to me to get support from someone I trust and connect with than to find someone geographically close to me."

Flexibility
Our online therapists are extremely flexible. You don't have to drive out to our office and deal with rush hour traffic, and you don't have to feel like you need to get dressed up to be out in public. Working with a therapist online puts so much more control and flexibility into your hands, and can tremendously help your progress as a whole.

Accessibility
Texas is huge! If you're at least an hour away from the nearest therapist you could truly connect with, you can have a much more accessible (and meaningful) experience by working with a therapist online. Everyone should have access to counseling. Everyone should easily be able to get the help they need. Texas Online Counseling makes this possible.

Results
Online therapy isn't just effective — it's better. A study from the Center for Connected Health Policy showed that "contracting with an off-site telemedicine-based collaborative care team can yield better outcomes than implementing practice-based collaborative care with locally available staff."
The same study showed "greater reductions in severity over time for patients in [a] telemedicine-based group." Online counseling lessens the severity of mental health symptoms over time, as well as yields better outcomes as a whole when compared to in-person sessions.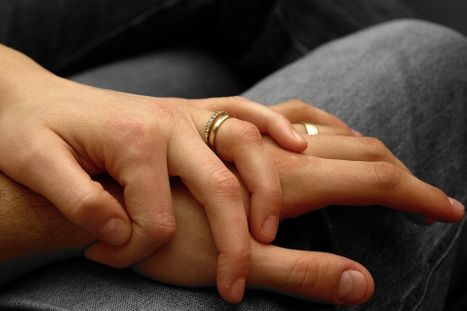 Who Our Online Therapists Can Help
Dance/Movement Therapy which allows the body to communicate where traditional language can fail. Play Therapy and Sandtray Therapy are also offered.
"Contracting with an off-site telemedicine-based collaborative team care can yield better outcomes than implementing practice-based collaborative care with locally available staff."
- The Center for Connected Health
Schedule an Appointment Today