Human beings have naturally wanted a partner or a spouse in their lives since the beginning of human civilization, and that concept hasn't changed too much over the last couple thousand years. We have shifted from looking for a suitable mate to procreate with to a plethora of dating websites and apps, but the desire to be with someone, both physically and emotionally, still remains. For the most part, human beings are innately social creatures, which means we are also innately terrified of being alone in life, and we seek desperately and work tirelessly to avoid that fear becoming reality. Many of us find the kind of person we are looking for, and live happy and fruitful lives because of it.
But at the same time, life isn't a fairytale. The ease and simplicity of finding a soulmate, of finding "true love" like we see in storybooks is much much harder and more complicated in reality. And even if we find them, maintaining a good relationship is just as hard, if not harder. This is not to say that the experience of loving and being with a partner isn't worth it, but every relationship takes a lot of work and effort, both mentally and emotionally, and the first step towards having and maintaining a great relationship is acknowledging that. But even with that, issues still arise, normal issues that every couple faces, issues that require continuing mental and emotional effort. This is not an easy journey, but you are not alone. Our team is here to work with you and your partner to improve your relationship through focused and supportive couples counseling. Keep reading to learn more about our couples therapy, and how it can support your relationship.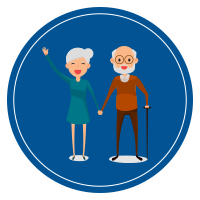 Working On Your Relationship, Together
The first thing you need to know and believe about couples counseling is that the fact that you are looking for effective couples therapy does not mean that your relationship is doomed or that there is no hope. In fact, the simple act of searching for a couples counseling professional means that you and your partner are still committed to each other, because instead of letting things deteriorate beyond repair, you both are looking for help to find a solution. This is an important aspect of couples counseling because our couples therapy expert can only provide your relationship with the support it needs if both of you are committed to fixing the things that are wrong. Talking to a professional who is as committed to supporting your relationship as you are is a great first step, and our counselors at Texas Online Counseling are here to do just that.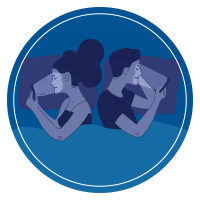 When it comes to the actual couples counseling experience at Texas Online Counseling, every relationship and therefore the support our counselor gives, will be different depending on the context and individual situation both of you are in. There could be issues with money or vastly differing personal opinions or feeling overstressed because of the kids or a disparity in sexual libido or maybe just the age-old problem of effective communication. There are plenty of reasons why you might consider talking to a couples counselor in order to support your relationship, but our experienced counselor has likely seen and heard it all. Our team is very willing to provide the communicative guidance you need to foster the love you still both feel for each other. All it takes is a willingness to listen and collaborate together as a couple, so that both of you can grow as individuals, and use that growth to subsequently develop as a unified couple unit.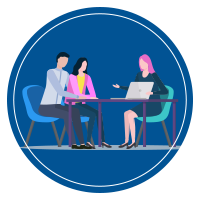 This process won't be easy, and it's important to constantly remember that. Talking with a licensed couples counseling professional is a great start, but both of you need to be realistic about the work and effort ahead of you. You aren't here to change the things you don't like about your partner, nor are you here to completely change yourself; our couples counseling process is all about working together as a relationship unit, and providing a safe space to talk about wants and needs and how you can both work together to achieve that collective vision. This includes respectful dialogue between both partners and the counselor, as well as a willingness to hear feedback. You may even hear things that anger or frustrate you, or make you second-guess the amount of work ahead of you as a couple. But as you acknowledged before, this won't be easy, and the work you put in now can foster a beautiful relationship and partner that supports you till the end of your days.
Benefits of Online Couples Therapy
Convenience

You can access our services from anywhere in the world and at any time. This makes online counseling a great option for couples who have busy schedules or for those who live far away from a therapist's office.

Cost

Our online counseling services are much cheaper than traditional in-person therapy.

Safety

You can access our online couples therapy services from the privacy of your own home. This means that you don't have to worry about anyone finding out about your online counseling sessions or about being seen going into a therapist's office.
Frequently Asked Questions About Online Couples Therapy
How does online couples therapy work?
Online couples therapy works by having you and your partner meet with a therapist online, through video chat or email. You will be able to communicate with the therapist just as you would in an in-person session. The therapist will help you and your partner work on improving your relationship.
Is online couples therapy right for me?
Online couples therapy may be the right option for you if you are looking to improve your relationship. Online counseling can also be beneficial for couples who are experiencing problems in their relationship. If you have any other questions about online couples therapy, please don't hesitate to contact us. We would be happy to answer any of your questions.
Can an online couples therapist meet with each partner separately?
Yes, online couples therapists can meet with each partner separately. This is a great option for couples who are living far apart from each other or who have busy schedules. If you would like to meet with the therapist individually, please let us know and we will be happy to accommodate you.
What should I expect in online couples therapy?
In online couples therapy, you can expect to work with a therapist who will help you and your partner improve your relationship. The therapist will communicate with both of you and will provide tools and resources that can help you have a healthier relationship. You should also expect to commit to working on your relationship in order to see results. If you have any other questions about online couples therapy, please don't hesitate to contact us. We would be happy to answer any of your questions.
There is a reason why so many books, stories, and movies talk about this beautiful experience of love and romantic devotion towards another; the experience is one of the greater joys anyone can have in life. But perfect relationships with no need of help or support only exist in those books and stories. In reality, great relationships take work, and our dedicated and experienced counselors at Texas Online Counseling are here to provide the support you need. Our wide range of online counseling services can provide you with the safe space to live and grow. Contact us today and see how our couples therapy services can help guide the loving relationship in your life.
Schedule an Appointment Today