For many people all around the world, helping people can be an incredibly rewarding and fulfilling profession. There are a wide variety of jobs and career opportunities out there that will put you in a position to help individuals/groups that are asking for help, or are desperately in need of some. And as the global awareness and acceptance of mental health needs has only grown more and more over the last decade, many people are realizing that they need help for their mental health, or are reaching out to ask for help with their mental health. There are a variety of methods for people to seek support for their mental health, but counseling has been one of the most consistent and effective ways of providing it. With the wide variety of therapeutic methods and practices designed to help people understand more about their minds, counselors have become invaluable providers of these mental health services, supporting their fellow human beings when they need it most.
For those who find fulfillment from helping their fellow person, counseling can put you in a position to provide incredibly supportive services to people, every single day. Counseling is not a guaranteed "fix-all" for anyone, but many counselors will tell you the pride and positivity they feel when they can help their patients take back control over their minds, even just a little bit. It's a service that more and more people are realizing they could benefit from, and that means more compassionate and dedicated counselors are required to keep pace and continue the necessary support for mental health. That's what we hope to find in our counselors at Texas Online Counseling; caring and compassionate individuals with the skills, credentials, and desire to help those in need of mental health services. Step into the counseling world with a team of experienced counselors at Texas Online Counseling and see if you would be a good fit for the job, or contact us today to learn more about our practice.
Counseling Jobs Available
Full-Time Counselor
Full-Time Counselor
We are looking for another full-time contracted counselor to join our online counseling team at Texas Online Counseling. This is a remote-work, 1099 position (meaning you are listed as a self-employed worker), but Texas Online Counseling will provide marketing, administrative, and software needs. The ideal applicant will have the following experience and accreditation:
Masters or PhD

Experience as Licensed Professional Counselor (LPC), Licensed Marriage and Family Therapist (LMFT), Social Worker (LCSW), or psychologist

Must be fully licensed, and have insurance for their license

Must be licensed in the state of Texas

Must be a US citizen or Permanent Resident

Able to work remotely with a stable internet connection
To apply, please email your resume to va@texasonlinecounseling.com.
Learn More About Texas Online Counseling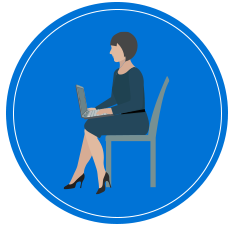 Learn About Our Approach
For any counseling practice, the approach of the counselors and the psychological theories utilized are vital to establishing an identity and consistency of results. Texas Online Counseling is no different, and we look to provide a few avenues of approach for our counselors that will help them provide the solutions their clients are seeking. Learn more here!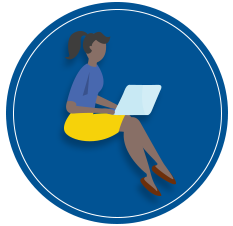 Meet Our Team
If you are considering joining our team of online counselors at Texas Online Counseling, you can check out our staff of counselors, and who you might be joining on our team. Take a look to see the other online counselors we employ at Texas Online Counseling, and take some time to imagine yourself in the lineup as well!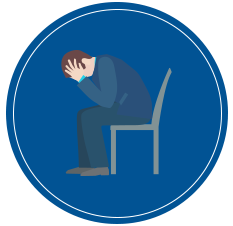 Check Out Our Resources
Our team of online counselors employ their knowledge and counseling services using a variety of experiences, education, and published works, so take a look at the resources that each online counselor has to recommend for their clients, and consider what type of resources you may want to provide as well.
Online Counseling Career Opportunities - Texas Online Counseling
Being an online counselor can put you in a position to help lots of people with mental health concerns, giving you an avenue to support your fellow person, and give them the tools they need to succeed. At Texas Online Counseling, we are always looking for dedicated and compassionate counselors to join our practice, so contact us today to get started!
Schedule an Appointment Today